PROFILE OF christian stenz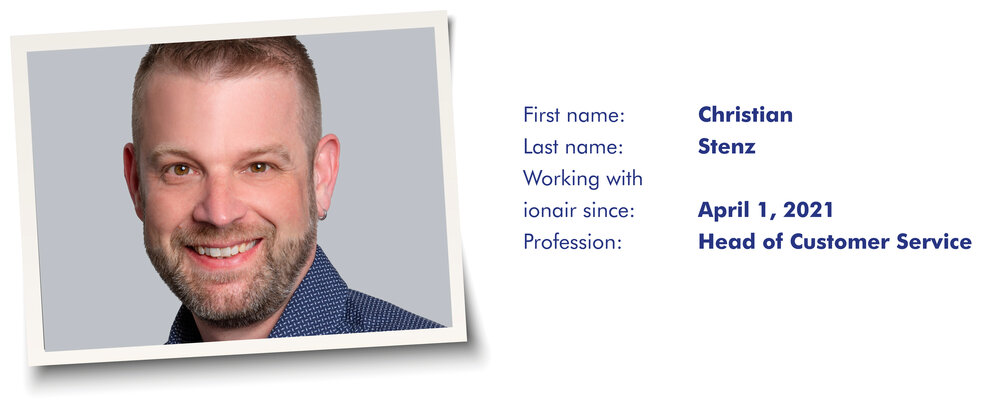 Why ionair?
It is a small yet great team that I really enjoy working with. The decision paths are short, the creative freedom is great, and the development potential of the products is enormous.
What do you like about your work?
Working together as part of the team is very pleasant. I appreciate this greatly, and I also enjoy working with the many national and international customers. In addition, apart from the administrative activities, I can also be busy working with my own hands. It is this mixture of a manager's role, administrative work, and working with my own hands that really appeals to me in my present job as the Customer Service Manager.
What is your guiding principle?
The best level of service is when the customer is not merely satisfied but also fully aware of his/her issues.
What are you working on right now?
I am working on planning and scheduling regular maintenance services of ionair systems, compiling documentation for our customer service tool, and various other in-house activities.
The claim of ionair is «naturally fresh air». What do you associate with naturally fresh air?
I associate it with living and energy. It is a nice feeling to know that with good quality ambient air you get the sensation that you are in the midst of the greenness of nature.