PROFILE OF PHILIPP WANGELER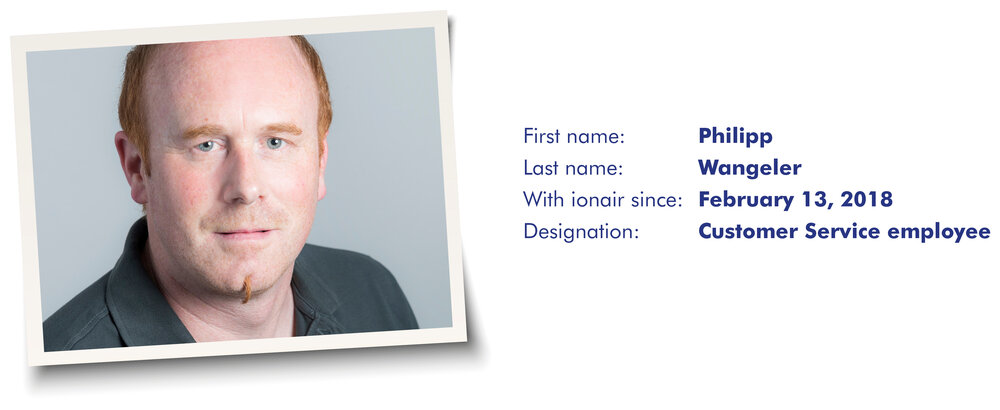 Why Ionair?
I have come to Ionair via the traditional route of responding to a job advertisement that provoked my curiosity! I remain pleased with my decision as I am just as convinced about the product now as I was before!
What do you like about your work?
My day-to-day work primarily involves direct customer contact. It gives me an unbelievably good feeling when I can provide solutions by applying my expertise. In addition, I enjoy working independently, planning my maintenance deployments, which also take me on official tours abroad. And finally, no single deployment is like any other. This makes my role very challenging.

What are you working on right now?
With periodic service and maintenance work, we guarantee the operational safety across the entire service period of the systems. This is why I am constantly working on organizing the maintenance work. The next locations for my official travels: Bündnerland (Grisons) and various locations in Austria.
Your mission statement?
Quality before quantity.
The claim of Ionair is «naturally fresh air». What do you associate with naturally fresh air?
First and foremost, the products of Ionair.