Numerous applications
There is a long history of business relations between Switzerland and China. For 15 years, ionair has been present in the Chinese market. Béda Bacsa, International Sales Manager at ionair, explains in this interview how the market is developing for the indoor air specialist, what the potential is, and why air quality is also an important topic in China.
Béda Bacsa – you're the International Sales Manager at ionair. How long have you been active in the Chinese market?
ionair has been active in the Chinese market for over fifteen years. Originally, ionair was represented in the form of a joint venture. However, over the course of time, we moved away from this, and nowadays the distribution of our products is realized through independent resellers. The network and «interpersonal relationships» are important in China and they form a prerequisite for economic success.

What were the strategic considerations that had to be taken into account?
There is a long history of business relations between Switzerland and China. Switzerland has had a free trade agreement with China since 2014 and as an international company, it is logical for us to have a presence in China. The reality is that China is a market with high growth rates, and due to the persistently considerable level of environmental pollution, there are numerous application opportunities for ionair. Furthermore, the topics of hygiene and air quality will gain importance in China.

China obviously works differently from the European market. What are the differences between the two markets?
The fact is that even now, many Chinese people do not speak any English at all. Therefore, understanding the local culture and the local language is the gateway. For this reason, we have local partners and consultants in Europe who are bi-cultural and help us with interpreting and understanding the Chinese people. The Chinese seek good quality products but also keep an eye on striking a good bargain. In addition, they love negotiating – as you might well be aware, the concept of negotiation is a big part of their culture.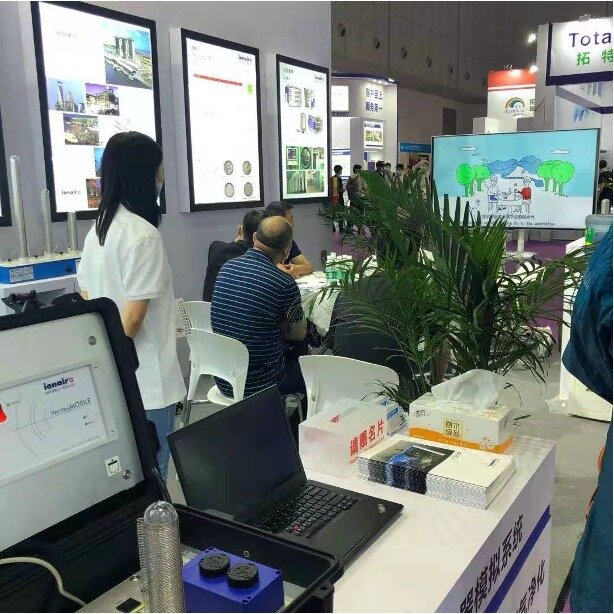 How is the market developing?
As far as the first six months of 2021 were concerned, we remain behind our sales target. Nevertheless, we hope that we can make up for this in the second half of the year. The residential market is developing well, and we expect to meet the overall budget in this segment.

Were there losses due to Coronavirus?
I would rather describe them as delays. At present, we are in the final phase of a large project in the wastewater sector that was put on hold due to new Coronavirus outbreaks. This inevitably leads to delays. Travel controls in China continue to be highly stringent, and European sales personnel are still unable to travel to China in order to attend project meetings and provide sales support. Thus, it is also not possible to provide any on-site technical support right now.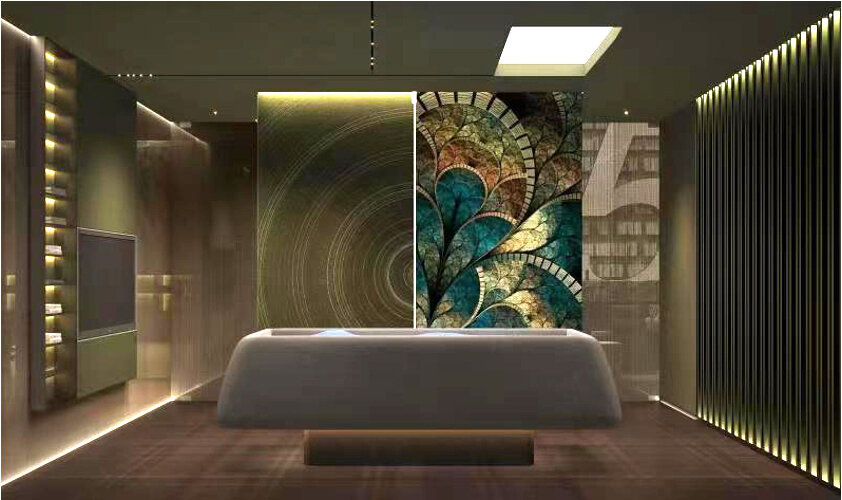 How can ionair systems be marketed in the Middle Kingdom?
As I've already mentioned, the network in China is very important. That said, we are trying to market our brand and products with the help of trade fairs and exhibitions. In China, ionair remains a somewhat unknown brand, which is why marketing is very important. Exhibitions are therefore one channel for making the advantages of ionair palatable to the Chinese. One of our distributors has managed to attract an air quality ambassador. Furthermore, our distributors are pursuing and following up with the contacts they have made at trade fairs.

What are the segments in which you perceive growth potential for ionair?
We see great potential in residential buildings and also in condominiums. ionair's systems can be deployed anywhere, but they are more sensitive than others from a financial and political perspective. The complexity of the ventilation systems is also another aspect that must be acknowledged. Not every partner can sell our sensor for controlled AQS (Air Quality System). Hospitals, airports, office buildings, and hotels are other areas where I see deployment opportunities.
What does the immediate situation look like in China with regard to the issue of climate change?
China has developed a great awareness in relation to the topic of climate change. Electric cars are becoming increasingly common, and the Chinese people are aware of the extent of environmental pollution. However, as is the case in most countries, there is still a long way to go and things are not going to change immediately. In the process, ionair can play an important role, given that we contribute towards reducing energy consumption with our products. The Chinese rely on proven and tested technologies. In this respect, Switzerland and the associated "Swiss" characteristic play a significant role!
About the person:
Given name: Béda
Last name: Bacsa
Age: 52
Position: International Sales Manager
In the company: Since 2013